Artist Statement
There is a pressure that I feel in my chest. It is not a strange feeling; I've felt it before, but I do not remember when was the first time it appeared. Maybe I was born with it, carried through my mom, my grandma and my grandpa. Maybe it's carried through my brown skin or through being a woman. As I navigate this world, I use my body as the tool of expression to understand and heal the pressure in my chest. I question the socio-political systems that we live under, through the use of spoken word, body language, and text. I focus on my experience as a Mexican brown woman living in Canada and through it, I raise questions about race and feminism.



Hay una presión que siento en el pecho. No es una sensación extraña, la he sentido antes, pero no recuerdo cuándo fue la primera vez que apareció. Tal vez nací con ella, heredada de mi mamá, de mi abuela y de mi abuelo. Tal vez la cargo en mi piel morena o en ser mujer. Mientras navego este mundo, uso mi cuerpo como herramienta de expresión para entender y sanar la presión en mi pecho. Cuestiono los sistemas socio-políticos en los que vivimos por medio de la palabra, el lenguaje corporal y el texto. Me enfoco en mi experiencia como mujer morena mexicana viviendo en Canadá y por medio de ella, planteo preguntas sobre raza y feminismo.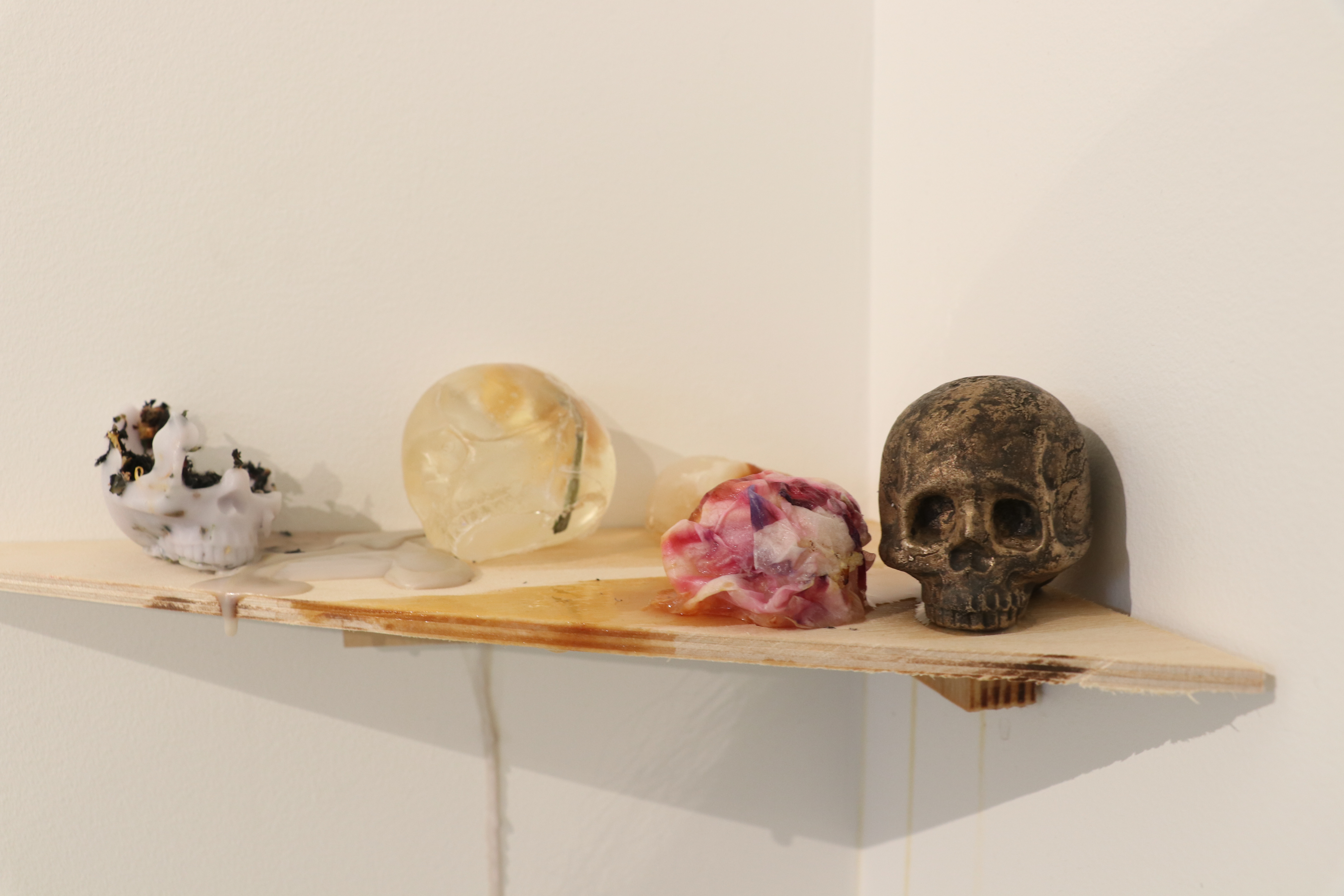 Eva Ojeda F. es una artista de performance mexicana que nació y creció en la Ciudad de México. Actualmente se encuentra en los territorios no cedidos de Coast Salish, pertenecientes a las naciones Musqueam, Squamish y Tsleil-Waututh, coloquialmente llamado "Vancouver". Sostiene una Licenciatura en Bellas Artes por Emily Carr University of Art+Design.


Biography


Eva Ojeda F. is a multidisciplinary emerging artist currently based in the unceded territories of the Musqueam, Squamish, and Tsleil-Waututh peoples, colloquially called "Vancouver". She holds a BFA from Emily Carr University of Art+Design. She was born and raised in Mexico City and her background as a WOC sets her practice as an artist. Eva's work varies from performance art to sculpture and painting, exploring the themes of the body, race, identity and feminism.